Children's Picture Books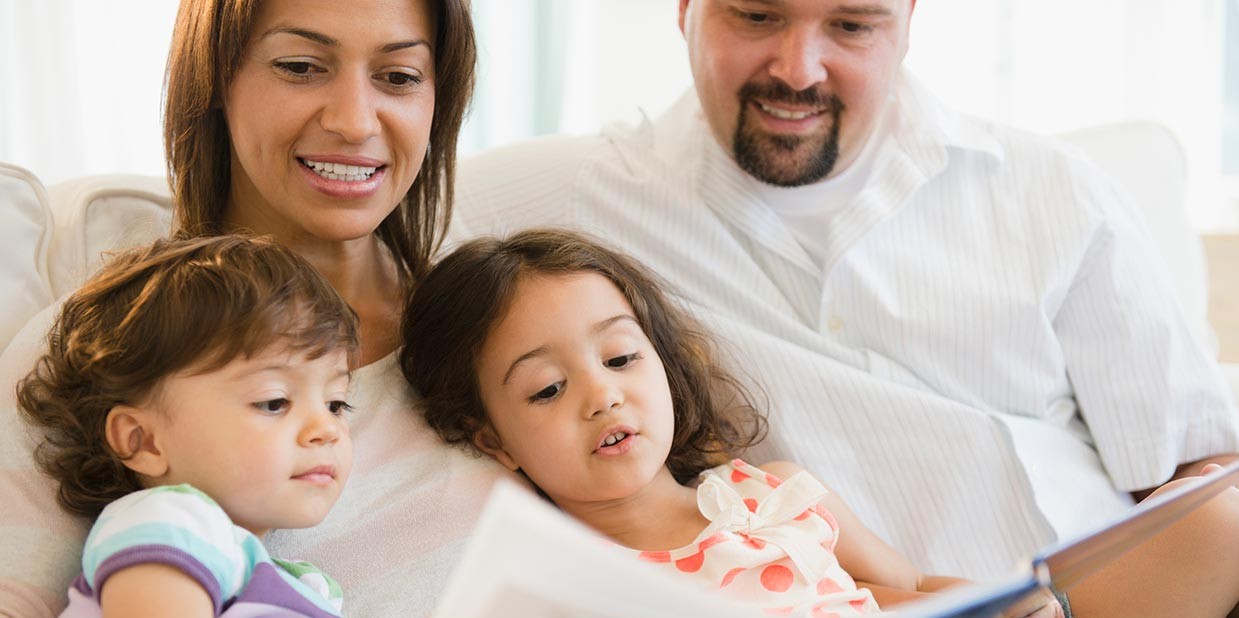 ---
Watch the Butterfly
Illustrated by: Bob Stuhmer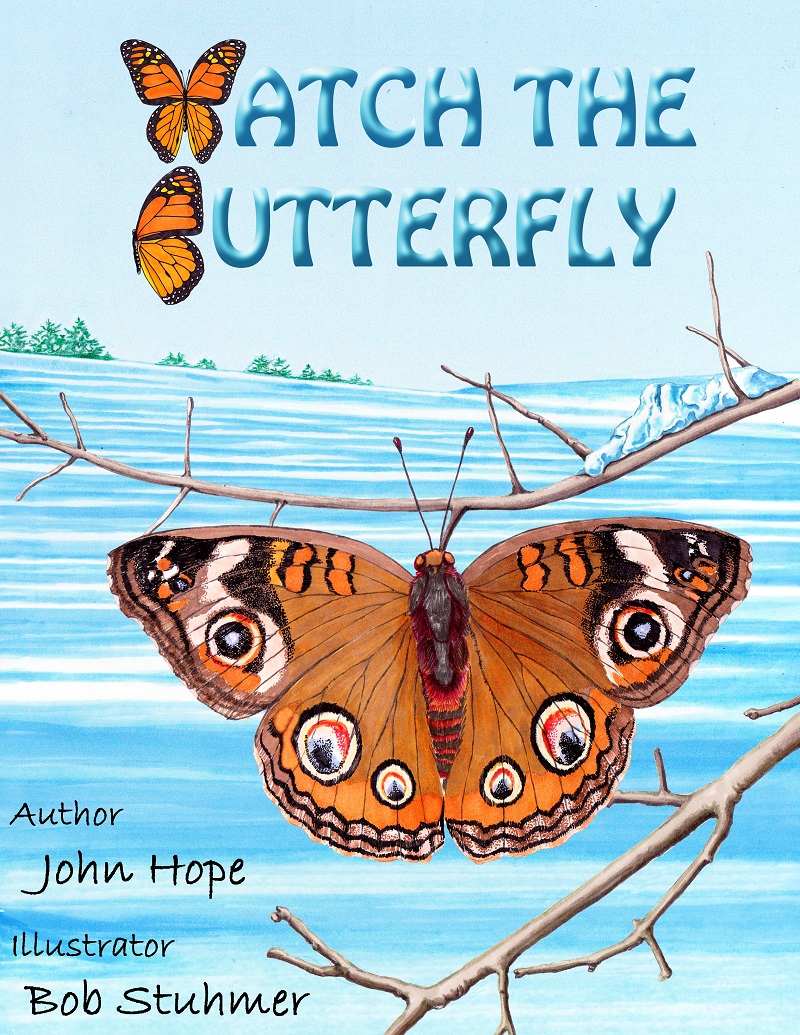 In this beautifully illustrated book, a boy learns the virtue of patience when he finds a butterfly warming in the sun. Though waiting is hard, its reward can produce the most wonderful results.
Hardcover

Paperback

Kindle eBook

Free Downloads!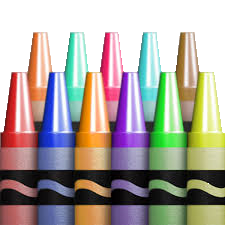 Butterfly Coloring Page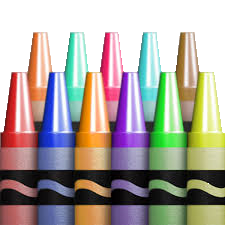 Butterfly Word Search
---
Frozen Floppies
Illustrated by: Mark Wayne Adams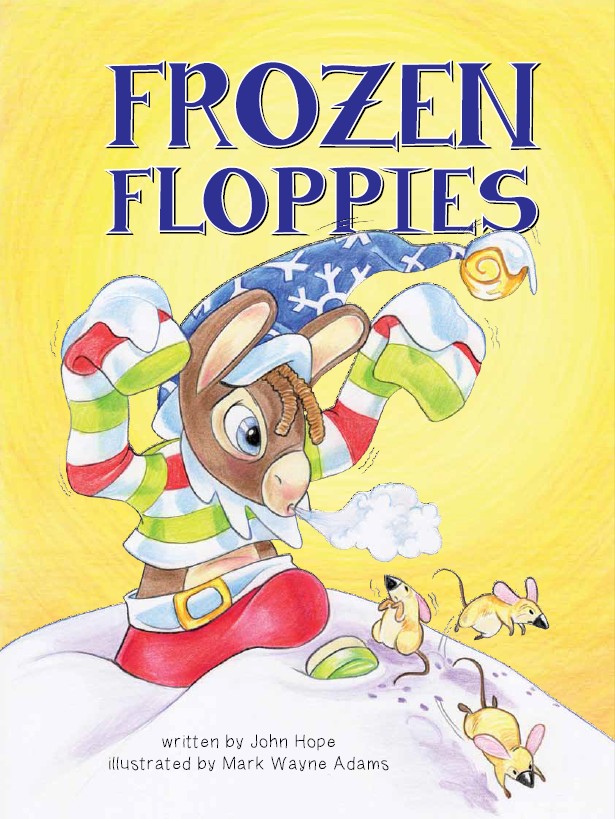 Help! Help! The Floppies are frozen flopcicles! Fellow Floppies must flex their Floppy brains to rescue their frozen friends. But how can they with Floppyland borders separating them?

Find out how quarreling groups of Floppies band together to fight the frost and free the frozen Floppies, in this Florida Writers Association award-winning story of friendship.
Also Available from Amazon


Free Downloads!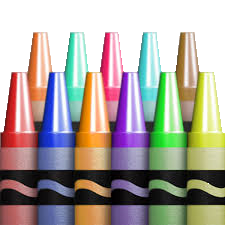 Floppy Coloring Page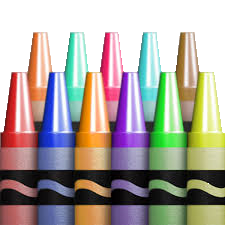 Draw Your Own Floppy
---
The Band Aid
Illustrated by: Bob Stuhmer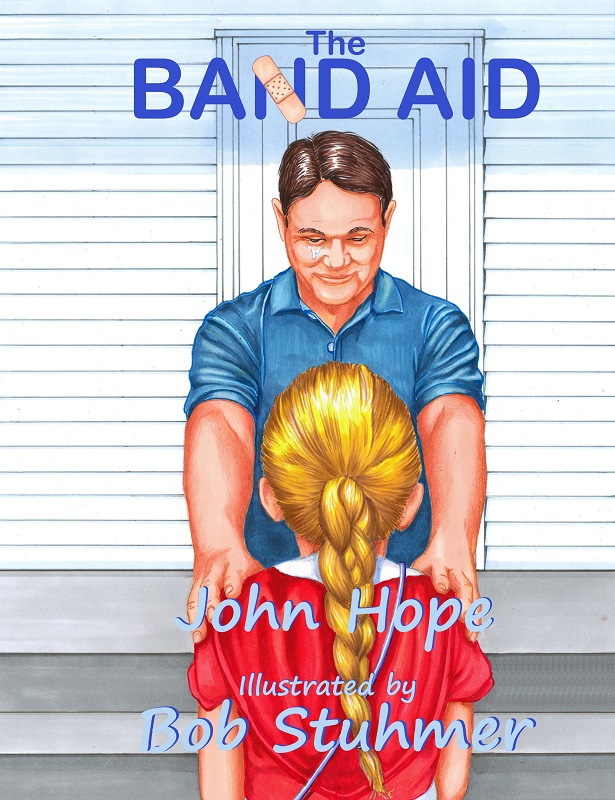 A 5-year-old girl discovers her daddy crying. Confused, she gives him a band aid, a cure for all ills. After he explains some pains run too deep, the girl spends time with her daddy, laughing and playing, helping to be his band aid.
Paperback

Kindle eBook

Nook eBook

Paperback in Spanish

Kindle in Spanish

Middle Grade Books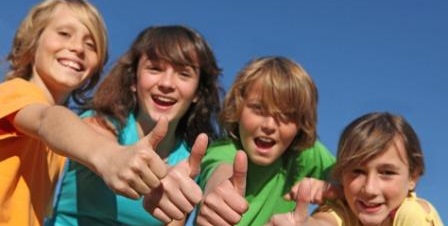 ---
Laser Hamsters
NEW RELEASE
REVIEWS

"...full of witty dialogue and dark humor. Characters are colorful and references are cheeky."
(More)


"Ridiculously funny."

"My life is forever changed now that I have experienced Laser Hamsters."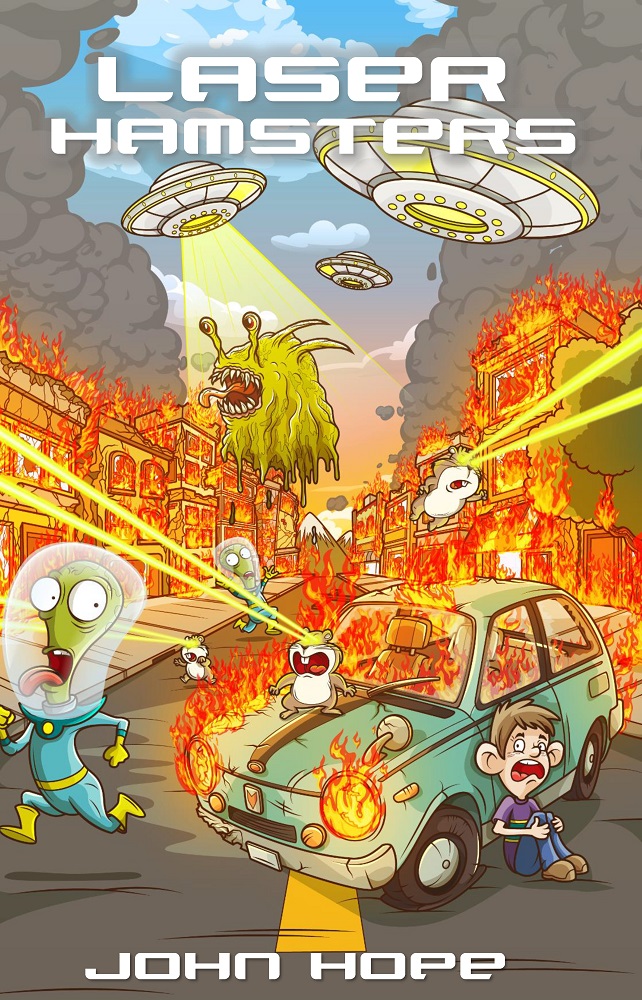 By empowering hamsters with laser firepower, a pair of Zammarians attempt to provoke chaos among humans in an effort to conquer the earth so their leader can bring ALF back to prime-time TV. Overconfident redneck Dusty leans on his nine-year-old stepson Colt to reverse the hamsters' reign of destruction and save mankind.
Paperback from Amazon

Kindle eBook

Audiobook from Audible

---
Secret Adventures of Foxfire
Illustrated by: David R Martinez and Chorka
1st Place
2019 Royal Palm Literary Awards

"Moving and exciting novel that is guaranteed to entertain and thrill... by far the best children's book I have ever read."
(More)


"...filled with action, heartwarming moments, and a bonus adventure."
(More)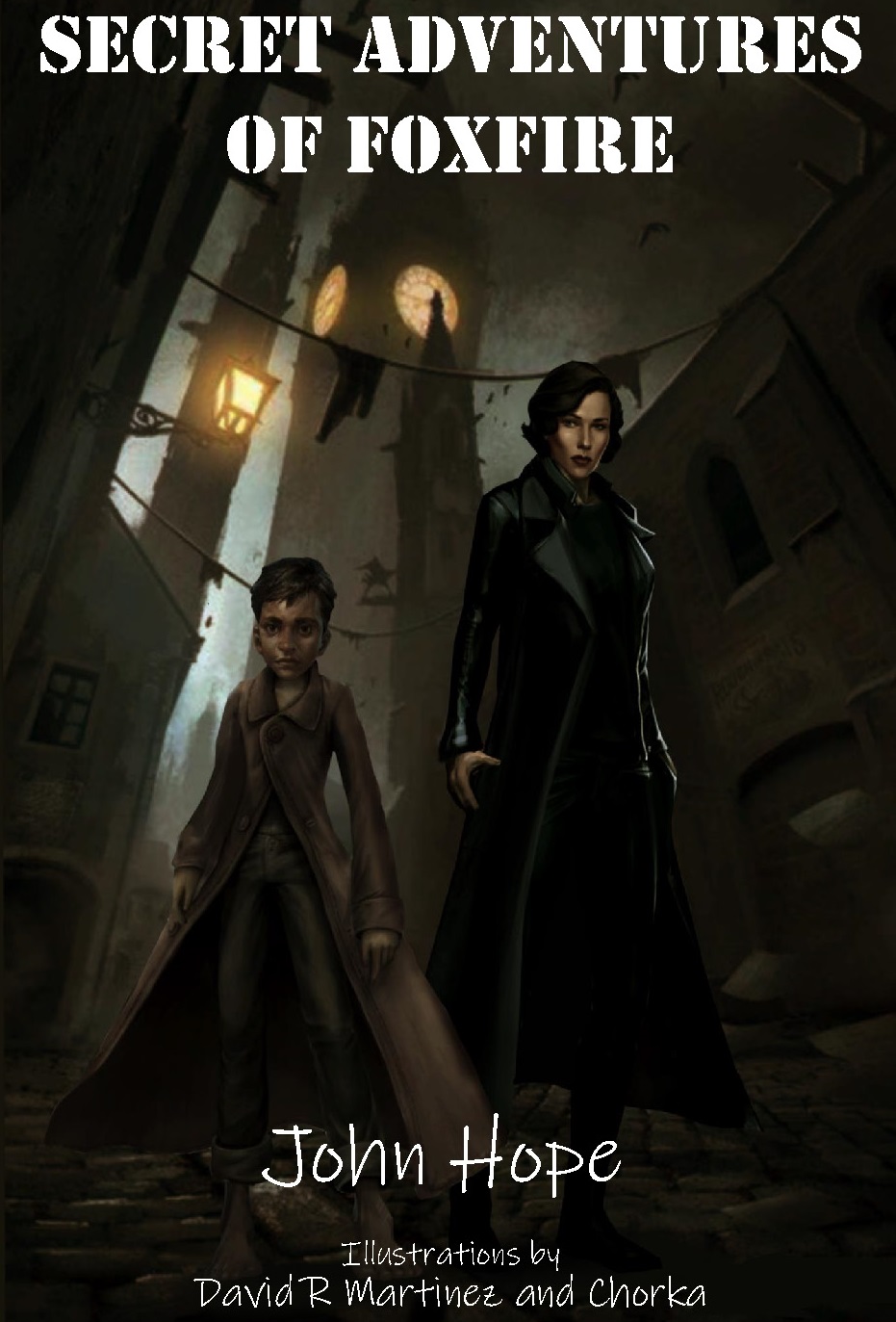 Sebastian needs a superhero in his life, so he draws one. Deep within Sebastian's vivid imagination, international spy Foxfire is tasked with her most difficult mission yet: to find and capture the Devil himself. Outside Sebastian's solitary comic book–drawing bouts, the mystery-loving twelve-year-old helps his friends construct a secret tree fort using building supplies from an abandoned neighborhood shed while at home, he struggles to find common ground with his stepdad after his mom has left them following a car accident.

Winner of the Royal Palm Literary Award for Middle Grade Novels, Secret Adventures of Foxfire has captured the hearts and minds of kids and adults with its humor, imaginary, and real-to-life characters.
Paperback

Kindle eBook

Audiobook

Free Download!
---
Pankyland 3: Be Little World
Illustrated by: Alex McArdell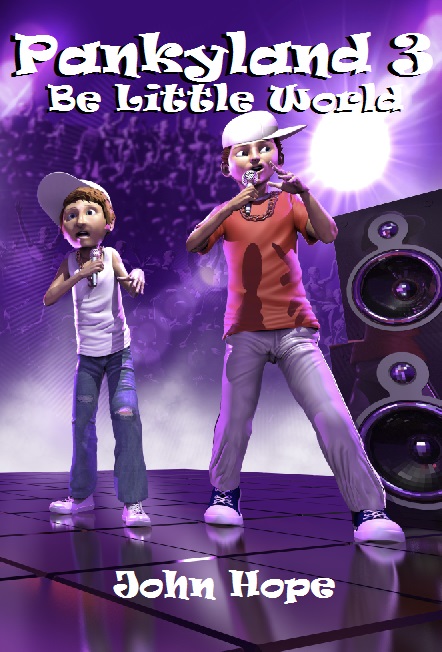 Tragedy strikes Pankyland when the owner, Mr. Panky, suffers a heart attack. Making things worse, a new state-of-the-art theme park, Be Little World, opens across the street and steals away all of Pankyland guests, threatening to shut down the Florida theme park for good. But when preteen Panky and his pals investigate, they learn Mr. Panky's heart attack was no accident. Amongst several stomach-churning rides, friendship spats, and a rap battle of the century, the kids attempt to save Pankyland from extinction and bring the culprits to justice.

Third installment to the Pankyland adventure stories. Easy to read, easy to understand, and lots of funny scenes. A perfect book for 9 to 12-year-olds, especially boys who are difficult to encourage to read.
Paperback from Amazon

Kindle eBook

Audiobook from Audible

---
Pankyland 2: The Movie
Illustrated by: Alex McArdell

"...endearing scenes between Panky and his brother that make you smile... definitely recommend this sequel."
(More)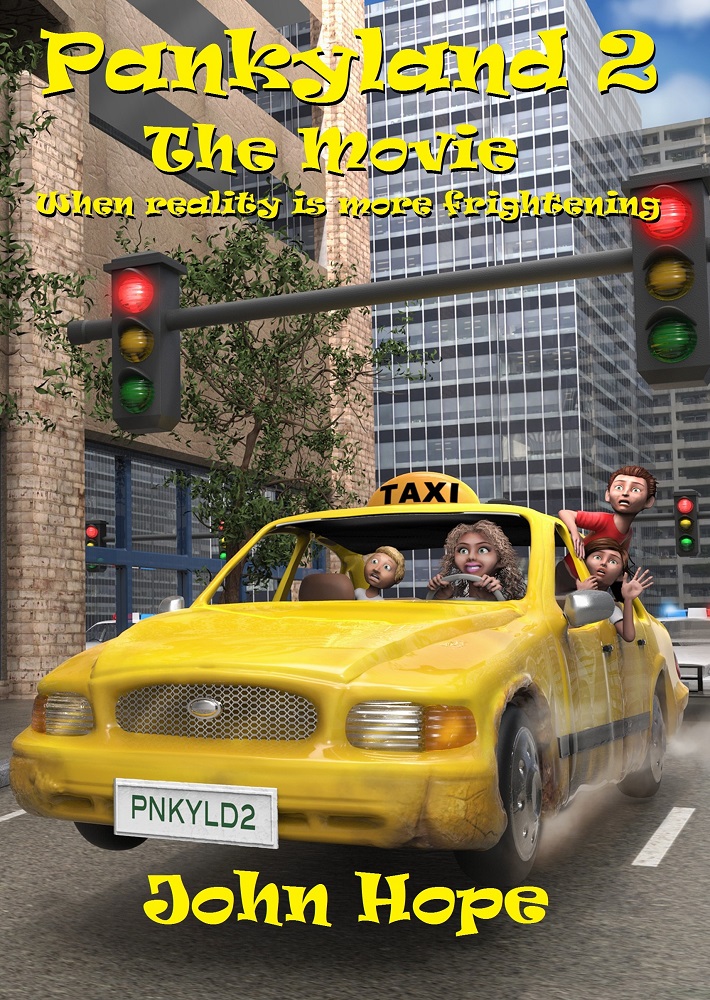 Eleven-year-old Panky and his nine-year-old brother Craig are picked to star in Pankyland the movie. Amongst some sibling rivalry, Panky and Craig get kidnapped by a jealous parent whose kid didn't win the starring role in the movie. The two go on an adventure fleeing their captors while struggling to return to the movie set before the wacky movie director decides to move forward with filming without them.

Sequel to the Pankyland adventure stories. Easy to read, easy to understand, and lots of funny scenes. A perfect book for 9 to 12-year-olds, especially boys who are difficult to encourage to read.
Paperback from Amazon

Kindle eBook

Audiobook from Audible

---
Pankyland
Illustrated by: Alex McArdell
| | |
| --- | --- |
| | "...twists and turns that will hold the reader to the story and plenty of action, right from the first page." (More) |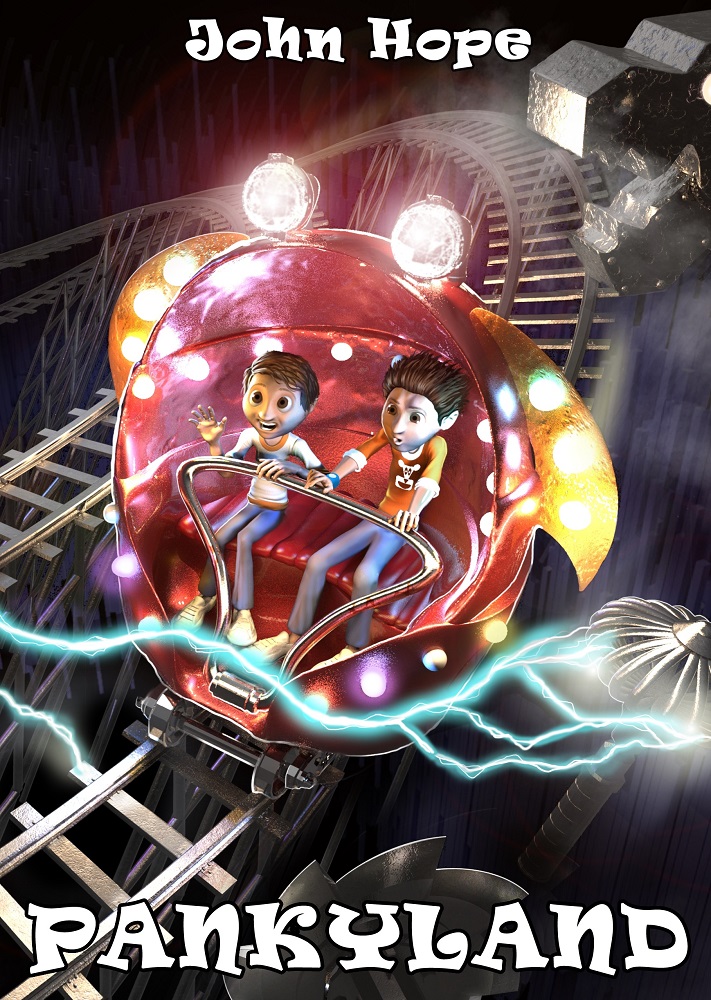 When a pair of neighboring, rival families visit a Florida theme park on Panky's eleventh birthday, he is forced to team up with his nemesis Benji to find younger brother Craig before their parents find out they lost him. This high-adventure page-turner takes surprising twists when these boys chase down a group of bullies while getting chased themselves by park security. All the while, the main question on Panky's mind: will they get out of this park alive?

Very fun adventure story. Easy to read, easy to understand, and lots of funny scenes. A perfect book for 9 to 12-year-olds, especially boys who are difficult to encourage to read.
Paperback from Amazon

Kindle eBook

Audiobook


Pankyland Audiobook Preview
read by Millian Quinteros
Pankyland Interview
Young Adult Books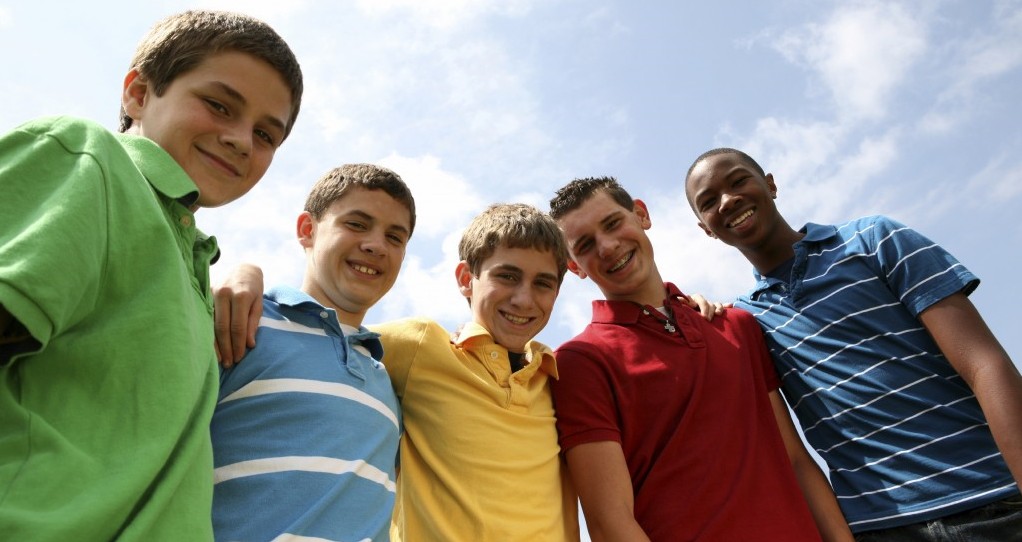 ---
Father's Violin
Illustrated by: David R. Martinez and Jaina Hope
NEW RELEASE
REVIEWS

"John Hope has produced a masterpiece in Father's Violin."(More)

"It's not just a story of incredible tragedy, but one that's truly uplifting in the end."(More)

"Unlike most novels with music at their center, this author actually knows how music works..."(More)

"This ranks up there as one of the best stories ever told."(More)

"This is masterful storytelling with vivid characters..."(More)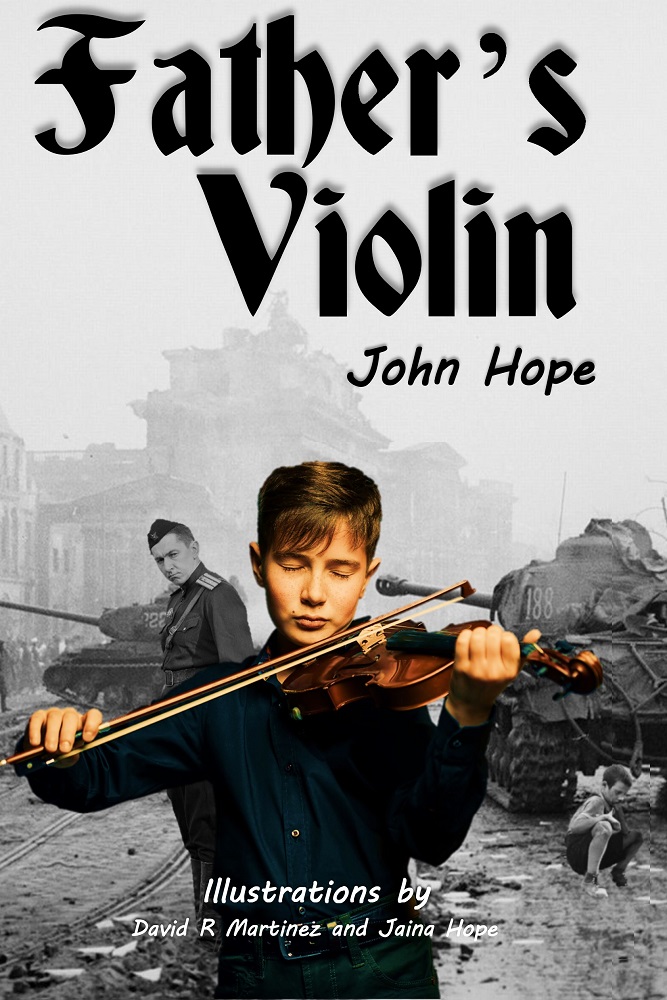 After 13-year-old Hertz endures World War II, he must now survive Berlin's devastation. With only Father's violin as comfort, Hertz scrounges for food with his older sister Elsa, best friend Jakub from Poland, and fellow Berliners. Meanwhile, Soviet soldiers police the streets and blockade people from traveling to the American-controlled areas of Berlin. To cope, Hertz plays Father's violin at night. The music spurs an unexpected hope among some of the German people, Soviets, and Americans alike, while others who wish to maintain order are infuriated. Is this hope enough to save Hertz and his desolated home?

Beautifully illustrated to fully embrace the vivid post-war environment, Father's Violin captures the hearts of a boy and his friends who yearn for the peace of their lost childhoods. Following the compelling story, a historical background with rarely-scene World War II photographs are included to provide real-life relevance for readers.
Paperback

Kindle eBook

Audiobook


Father's Violin - Music Soundtrack

Listen to this beautiful collection of classical music, all appearing within Father's Violin. The songs are presented in this playlist in the order in which they appear in the book.
---
Silencing Sharks
Illustrated by: Alex McArdell
| | |
| --- | --- |
| | "John Hope crafted a brilliant story... a fresh, clever take on feeling like an outsider and learning to accept oneself." (More) |

"...perfect for any young adult and older who enjoys playful adventure mixed with a twist of heroism..."
(More)

"This is a great young adult fiction!"
(More)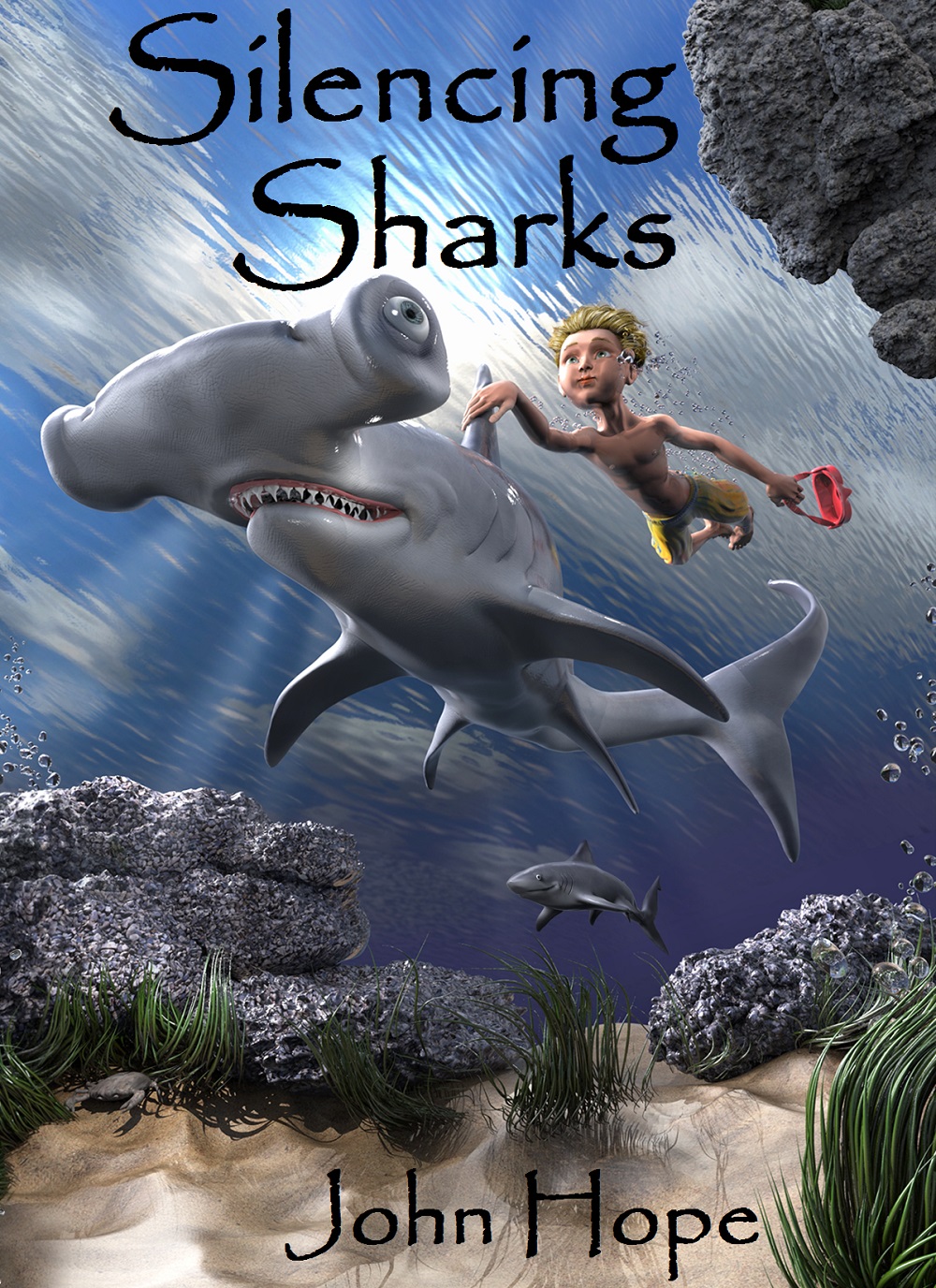 Peter lives in a silent world. Thirteen, deaf, and tormented by neighborhood bullies, Peter seeks solace in summertime snorkeling outings with his eccentric Viking-horn-helmeted Uncle Sverrir. But after a dangerous encounter with a giant hammerhead predator, Peter discovers he has a unique gift: He can talk to sharks.

Peter quickly learns that the sharks near his Florida home are being mysteriously killed off. They need his help. Thrust into a scary but exciting adventure, both above- and below-water, Peter is distressed to learn that his dad, a chef, is connected to the crime-being blackmailed by his boss to cook up illegal shark-fin soup. Peter sets himself to the daunting task of saving both the sharks and his father, but to do so, he must rely on the very bullies who have tormented him.
| | |
| --- | --- |
| Paperback | Hardcover |
| Audiobook | Kindle eBook |
What Kind of SHARK are You?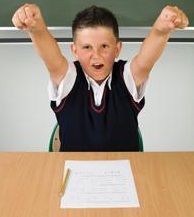 Take the fun Shark Quiz

Free Download!

Silencing Sharks Audiobook Preview
read by Steve Carlson
---
No Good
| | |
| --- | --- |
| | "...fast-paced and reminiscent of a gritty Waltons story... excellently written with emotion and empathy... will stay with this reviewer for some time." (More) |

"...gripping and immersive story. Highly recommended."
(More)

"...this book can say so much so succinctly and never overstay its welcome..."
(More)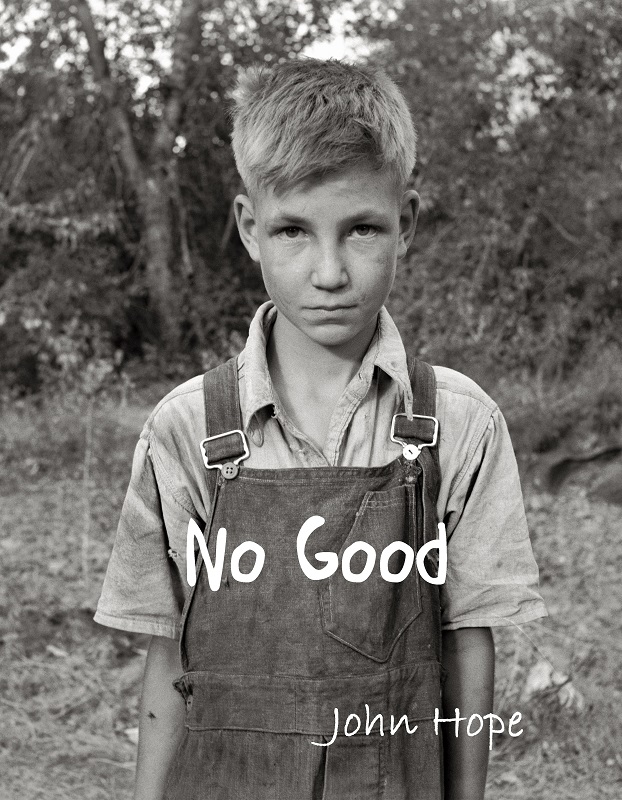 Twelve-year-old Johnny "No Good" and his newly adopted brother find themselves in the middle of a manhunt for a small-town murderer when No Good learns the other is connected to the prime suspect.

Recipient of the Florida Writers Association's Royal Palm Literary Award, this heart-felt story brings to life a lost segment of American life when boys could be boys as they struggle to understand racial prejudice and how to see people for who they really are.
Paperback from Amazon


Kindle eBook



Audiobook


Paperback and Nook eBook



No Good Audiobook Preview
read by David L. Stanley
What are People Saying

---
Colby in the Crosshairs
"...an amazing read...awesome job of getting you inside Colby's head. The little boy is charming and we can easily empathize with him." (More)

"...well plotted work that keeps you moving along at a quick pace...a terrific read. Five Stars!"

(More)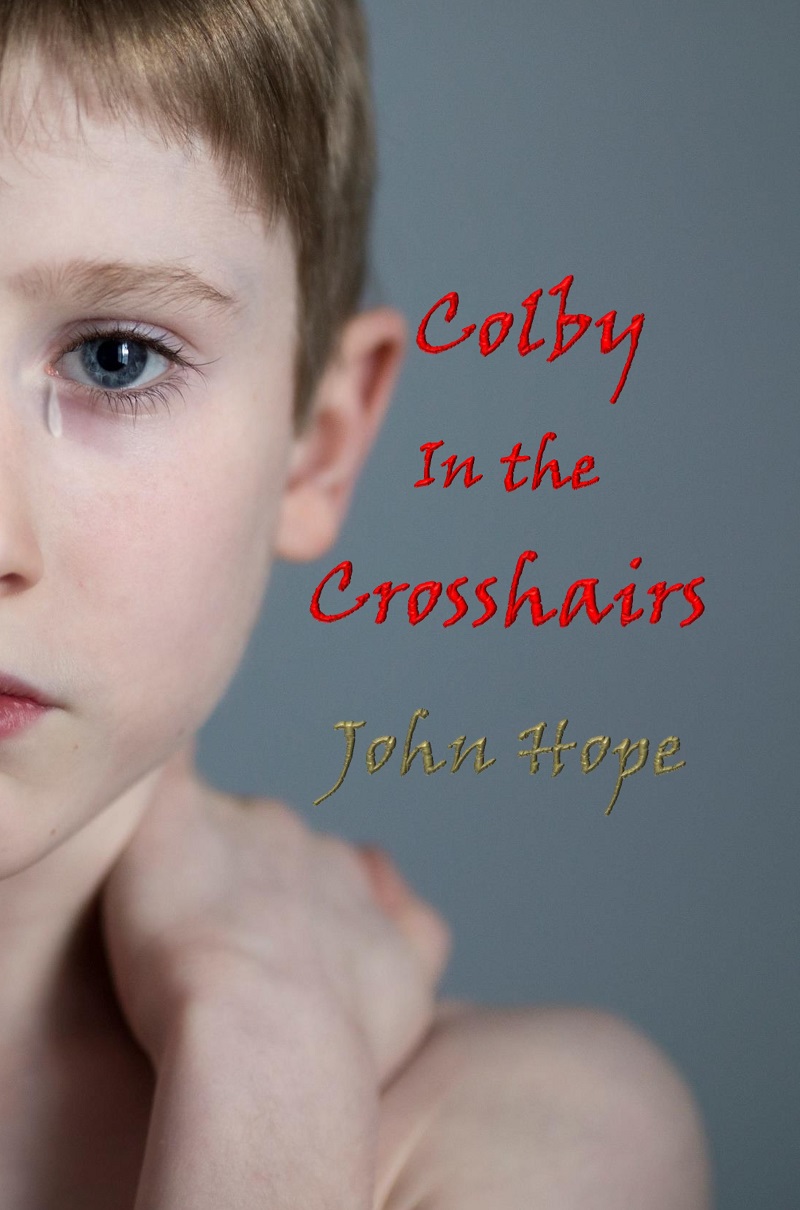 After Colby's estranged father returns home, the nine-year-old struggles to survive a promiscuous neighborhood mother, money sharks, and an uncontrollable autistic older brother while discovering the true cost of living and brotherhood.

Based on the sensitive subject matter, not recommended for young kids. Excellent book for high school and college students to discuss social taboos and difficult family issues, including child abuse and gun control.
Paperback from Amazon

Kindle eBook

Audiobook



Colby in the Crosshairs Audiobook Preview
read by Steve Carlson
General Adult Books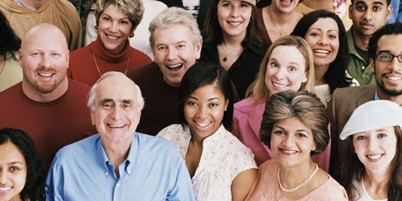 ---
Soul for a Soul
REVIEWS

"This speculative take on that death is an intense and engaging read."

"A well-detailed and suspenseful horror story with exceptionally realized characters."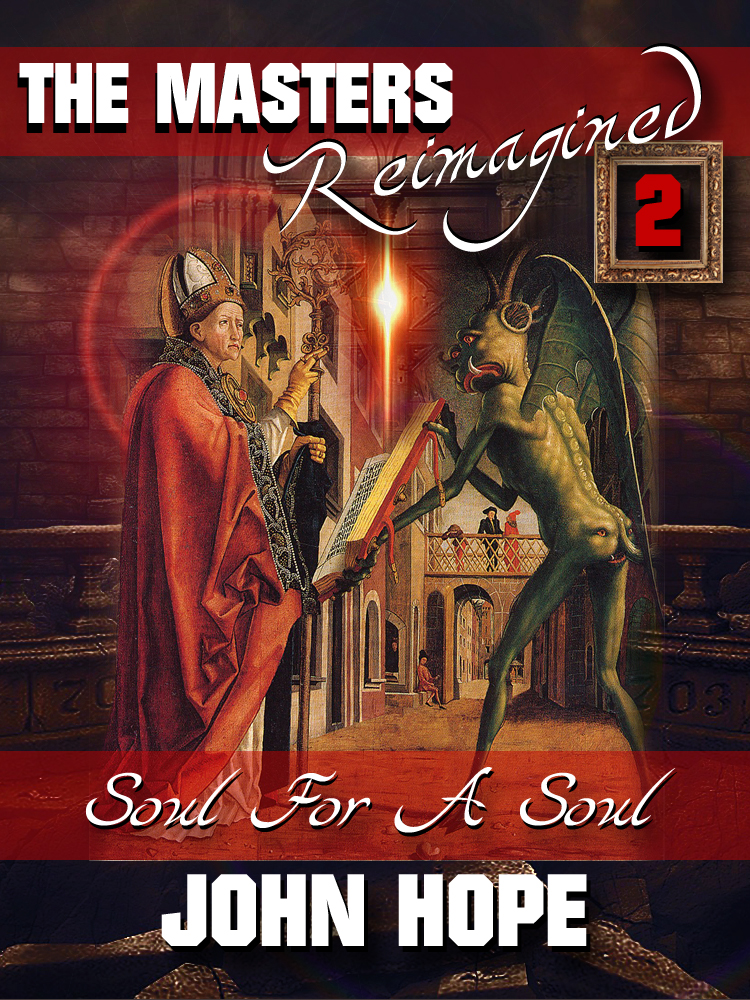 Before St. Augustine earns his position as bishop, he and his teenage son must save the good name of the early Christian Church and rescue an altar boy from the clutches of a soul-capturing daemon. To do so, one of the two must travel to an unknown spiritual realm called the Neither, which lies between Purgatory and Hell, risking their eternal soul in the process.

This Masters Reimagined tale is written as if Gothic painter Michael Pacher painted his St. Augustine Confounds the Devil masterpiece specifically for the story. The painting depicts a daemon-like creature in all its bizarre detail interacting with a human St. Augustine of Hippo. Soul for a Soul posits Augustine meeting up with the daemon bearing the Book of Vices in 4th Century northern Italy during a tumultuous period of the Christian Church. Amongst backstabbing, spiritual mysticism, murder, and unspeakable acts within the confines of the early Church, this fast-paced novelette is a gripping parable that interweaves historical fact with spine-tingling fantasy and attempts to answer what really happened to Augustine's son.
Paperback from Amazon

Kindle eBook


Free Audiobook
---
Fairy Tales, the Sequel

"...an absolutely amazing compilation of stories...Tweens, Teens, and adults of all ages will find this book quite magical."
(More)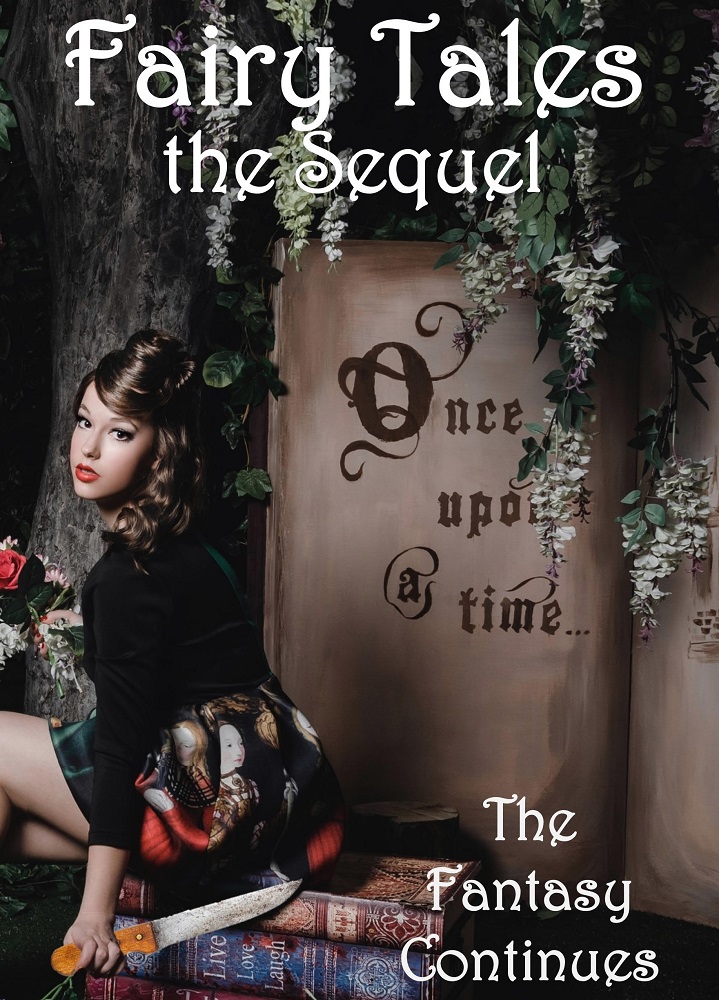 Whatever happened after happily ever after? This thrilling collection of classic fairy tales answers the question, each story going deeper into the fanciful creations the world has loved and shared over the centuries. Composed by award-winning authors, this collection includes sequels to the following fairy tales:

Aladdin and The Magic Lamp
sequel by Chuck R. Stieren
The Black Bull of the Castle of Blood
sequel by Frances Hight
Briar Rose (Sleeping Beauty)
sequel by Kristin Durfee
Cinderella
sequel by Bettie Nebergall
Goldie Locks and the Three Bears
sequel by Mark McWaters
Hansel and Gretel
sequel by John Hope
Pinocchio
sequel by Nicola Trwst
The Princess and the Pea
sequel by Arielle Haughee
Rumpelstiltskin
sequel by Sarah Hendess


Paperback

Kindle

Audiobook

---
Daddy Was Santa and Other Christmas Stories
REVIEWS

"Sweet, but with dark twists, the kind real life is made of."

"Satisfying and optimistic, but with realistic undertones...Would definitely recommend as a Christmas gift."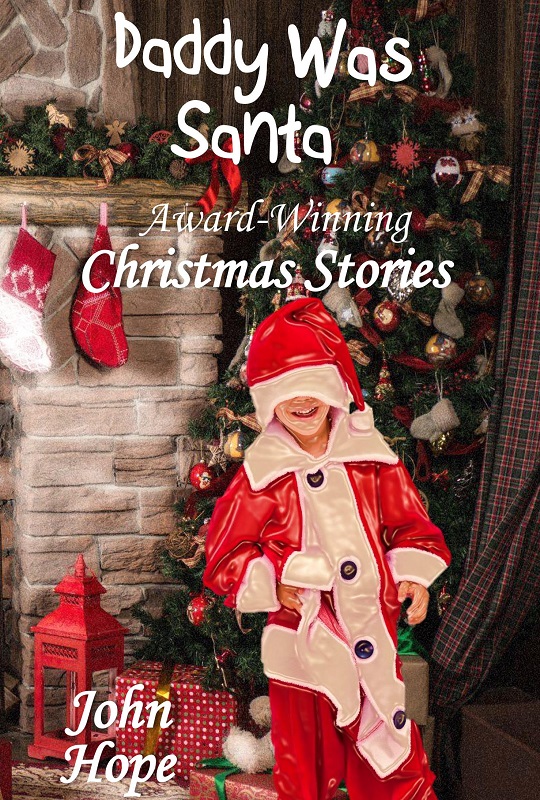 A heart-felt collection of seven award-winning Christmas tales sure to warm your heart during the chill of the holiday season. So curl up on a couch, sip at steaming mug of cocoa and spice, and enjoy.


| | |
| --- | --- |
| Paperback | Kindle eBook |
---
Prometheus Saga 2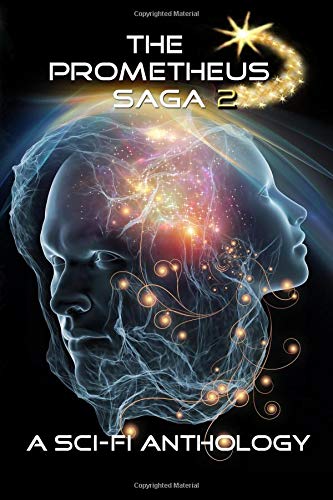 Eight award-winning and accomplished authors invite you to explore the depths of human experience alongside an ever-watching presence sent to Earth by an advanced alien intelligence. The Prometheus Probe lives among us, witnessing the progress of our civilization and the development of our weaknesses, follies, wisdom, and strengths. It watches, morphing from one human form to another—a friend, a coworker, a lover, a comrade in arms. Its life spans tens of thousands of years. As history unfolds before its eyes, its alien creators analyze in real time. And sometimes advise. The groundbreaking Volume One of The Prometheus Saga garnered critical praise and numerous literary awards. In Volume Two, the authors of the Alvarium Experiment invite you on eight new journeys through history that reveal the alien observer among us.




Paperback from Amazon


---
Alvarium Experiment: Masters Reimagined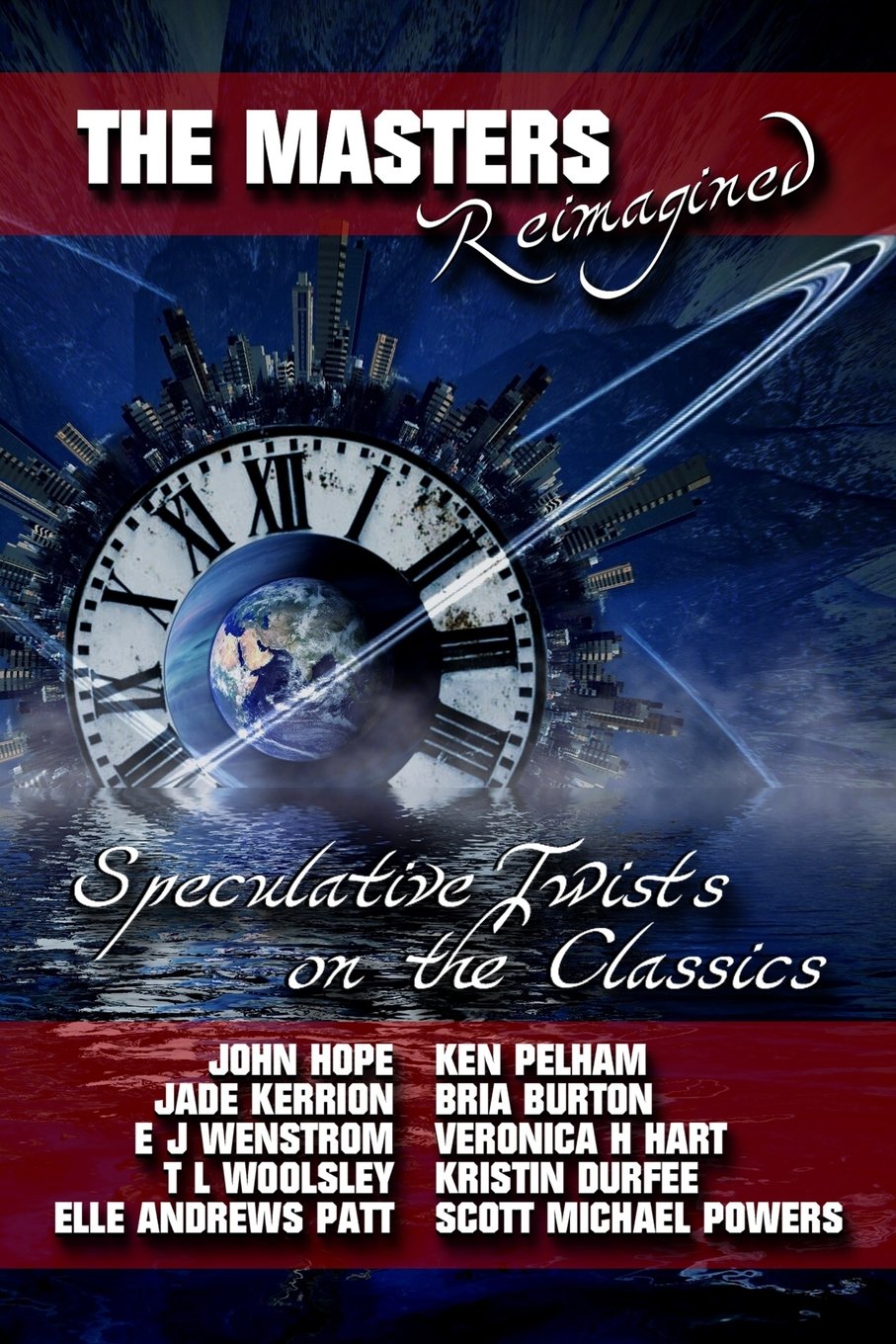 From characters that disappear to odd occurrences to open endings, the masters who penned today's literary classics left a lot of room for speculation. Have you ever wondered what inspired Kipling to pen The Jungle Book? Who else Macbeth's witches influenced? Why Mr. Rochester's first wife went mad in Jane Eyre? How the events of Treasure Island would unfold if the pirates flew spaceships instead? If Eveline were escaping Earth instead of Ireland? What an American free spirit like Holly Golightly from Breakfast At Tiffany's might encounter in her new life as a Brazilian wife? How Anna Karenina might have escaped her death? What the Count of Monto Cristo and Alice In Wonderland might be like together? If Jonah's whale had been a submarine? Why Ishmael never mentioned Mr. Bulkington again after the Pequod left Nantucket on the hunt for Moby Dick? Escape into the speculative worlds of ten award-winning science-fiction and fantasy authors for answers that will fire up your imagination as you discover the essence of these timeless tales in stories that invite you to re-think everything you know about the classics, whether you've ever read them or not.




Paperback from Amazon


---
Alvarium Experiment: Return to Earth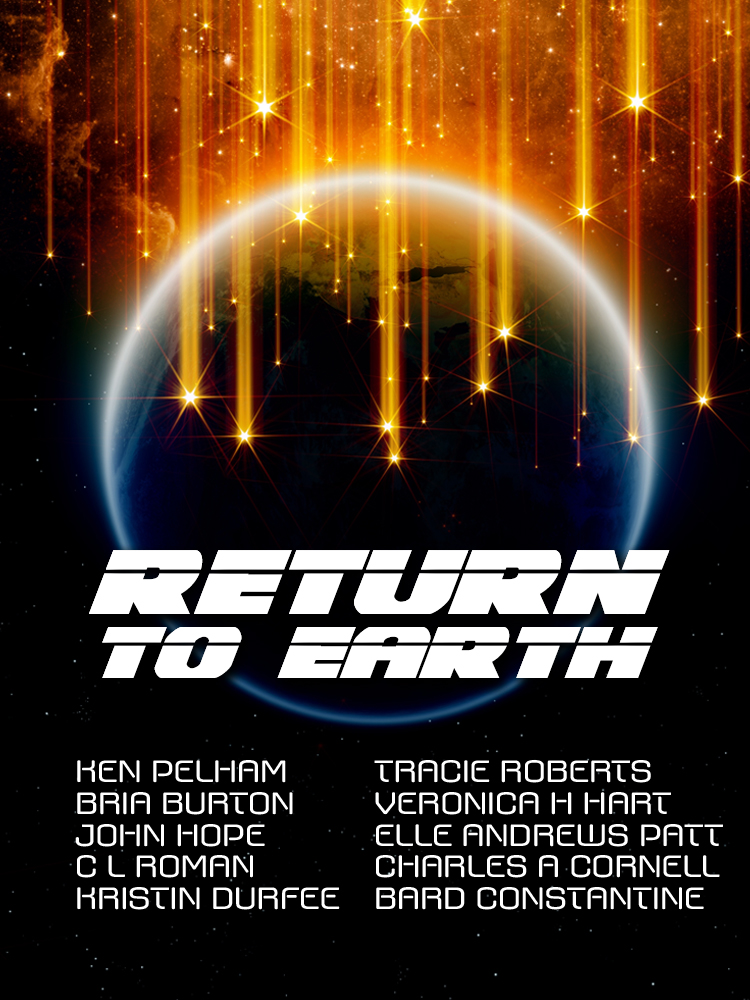 A diverse team of authors unite to envision the impact on Earth when it is revisited by its own species. Ten different narratives tackle the same premise, yet the resulting stories couldn't be more different. Earth's story is littered with fantastic tales of alien contact, both past and future. Some of these tales bring light and hope, while others make us shiver with horror. But what happens when the foreign visitors look remarkably like us? How will the world react when instead of extraterrestrials, it's humans who return to earth? The possibilities are endless. And they are told in these stories.



Paperback from Amazon



Check out more about the authors HERE.
---
In Shadows Written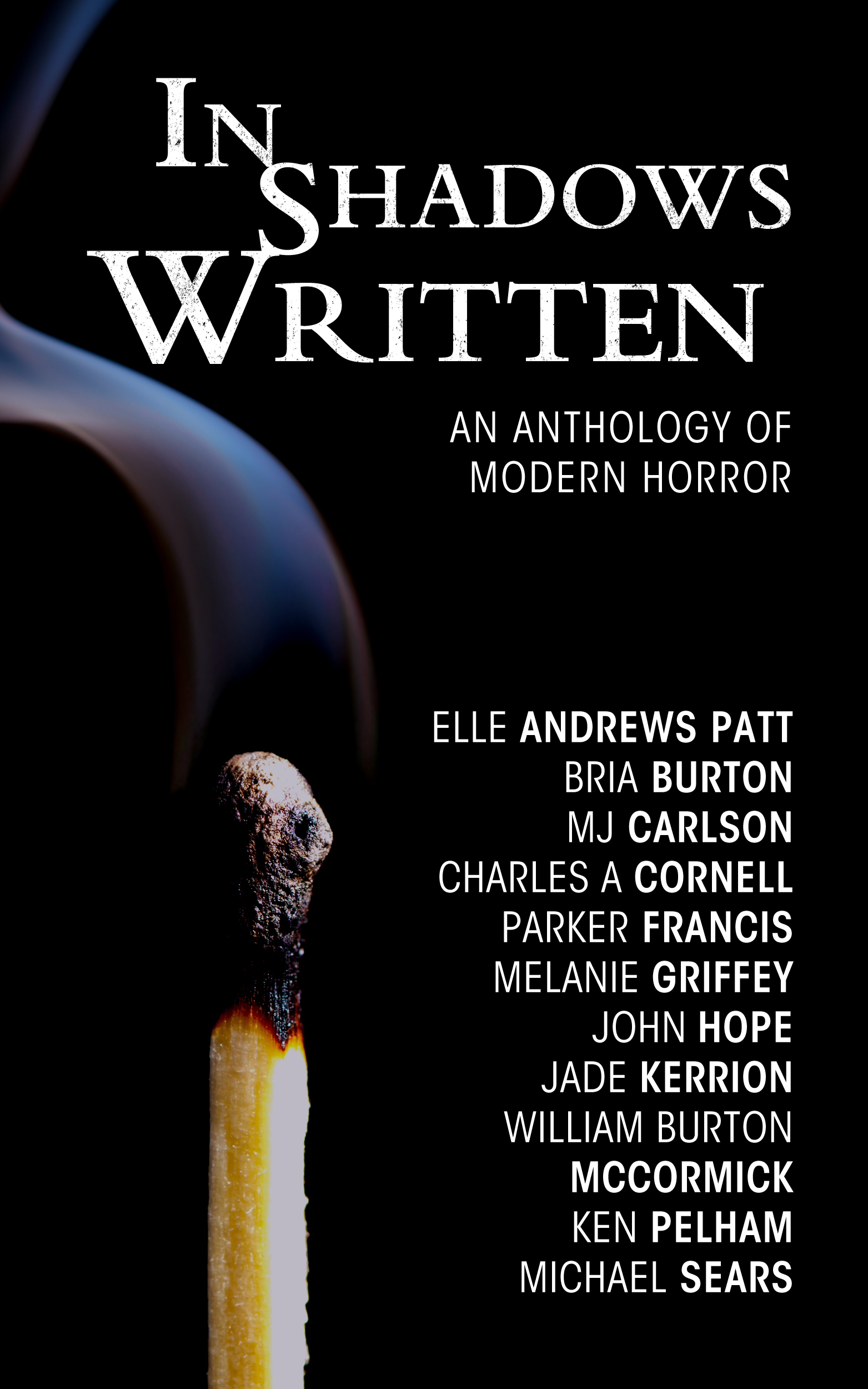 Short story collection of horror from some of the best Florida authors.
Kindle eBook


---
Images of America - Lake Mary
| | |
| --- | --- |
| | "...wonderful tidbits of local history..." (More) |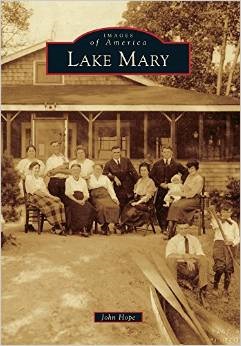 From the start, Lake Mary, Florida was quiet and friendly, with a quality of life that attracted people of various backgrounds and origin wanting a break from hectic city life. The founding families described their initial experience as heaven, with men on horseback clomping over dirt roads, dogs running free, osprey perched in silence, and the echoes of children playing nearby. In 2007 Money magazine named Lake Mary the 4th best place to live and work in the United States.

Images of America celebrates the history of neighborhoods, towns, and cities across the country. Using archival photographs, Images of America - Lake Mary presents the distinctive stories from the past that shape the character of the community today.
Paperback from Amazon

Paperback from Barnes & Noble

Kindle eBook